Mik Sabiers switched to housing replaced by Jasbir Anand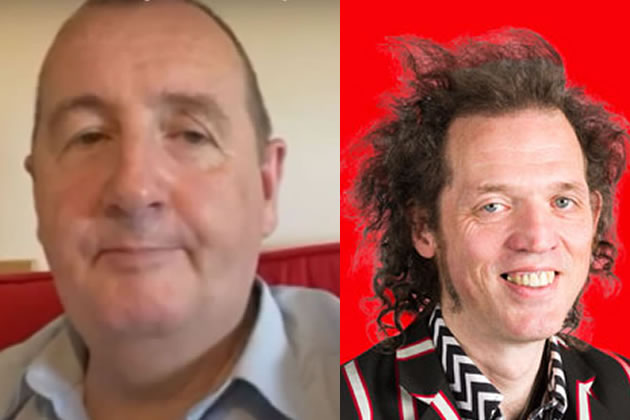 Council leader Julian Bell and former transport head Mik Sabiers
A reshuffle has taken place of cabinet positions at Ealing Council.
Most notably the councillor with responsibility for transport issues, Mik Sabiers, who is widely seen as being one of the strongest proponents of Low Traffic Neighbourhood Schemes (LTNs) , is being switched to the housing portfolio.
This was vacated by Cllr Peter Mason who resigned from the cabinet this October after a local Labour party vote of no confidence in council leader Julian Bell narrowly failed.
The Environment and Highways position which covers transport has been taken over by Cllr Jasbir Anand who represents Southall Green ward.
It has been suggested that Cllr Sabiers has been moved because of his failure to ensure that the emergency services were properly consulted over road closures being implemented as part of the boroughs LTNs.
A source in the local Labour party told us, "I don't think people should get their hopes up that this will represent a major shift in policy. The tone of presentation might change as Jasbir is not as enthusiastic about sustainable transport schemes as Mik but the group is pretty committed now to seeing these trials through to their conclusion. It probably does mean a bigger chance of the more marginal ones being axed eventually."
Cllr Kamaljit Dhindsa has been appointed to Ealing Council's cabinet as portfolio holder for Business and Community Services. He was elected as a councillor in 1998 and also represents Southall Green ward, previously served in Cabinet in the 2010 administration.
The leader of the Conservatives in Ealing, Greg Stafford said, "Labour's reshuffled cabinet positions are nothing more than the deckchairs being rearranged on the Titanic. It offers no new blood or ideas, despite a number of talented new members in their Group. The appointment of Cllr Dhindsa is especially worrying given when he was previously a Cabinet Member in 2011 he tried close our libraries and unleashed the full wrath of our residents. Now that he back in the post and charge of libraries again, we will have to be more vigilant than ever. Ealing's future is clearly in the hands of the few, rather than the many!"

November 12, 2020