£15 worth to be given out to cover the autumn half term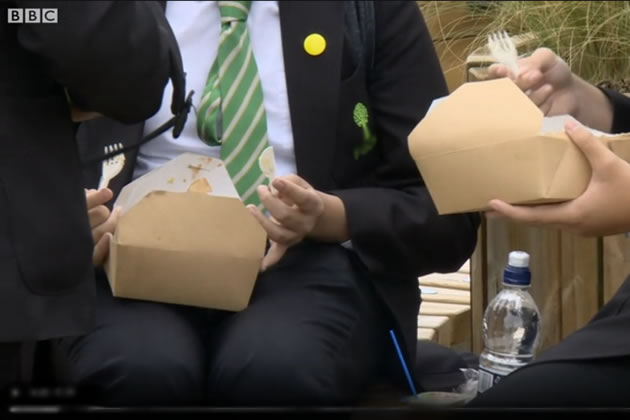 Ealing Council is offering food vouchers to children eligible for free school meals to cover period.
There are 18,000 children in the borough who are eligible for free school meals and there is growing concern that due to the economic impact of Covid-19 many families will struggle to feed their families over the week.
To get the vouchers which are worth £15 per child, families need to fill in a form on the council's website which has been set up to cover the half term period . This offer is to support pupils eligible for benefits-related free school meals. It does not cover pupils who receive free school meals through the universal infant free school meals provision
As well as making vouchers available, the council has already agreed to provide a further £50,000 to Ealing Food Bank to support its work to help families in poverty.
Food vouchers will then be processed and issued to families. To ensure anyone in urgent need gets help straight away, they will be referred to the foodbank for immediate help.
The council is asking other organisations who can help to step forward to show their support of footballer Marcus Rashford's campaign to ensure that no child goes hungry this half term. A number of organisations have already stepped up by providing food to families in need during the week. The council is asking businesses who can help to email the family information service on children@ealing.gov.uk. They will then be contacted for further information before details are shared on the council's website.
The following organisations are promoting their offer on social media: Anika Food, Chaudry TKC, Maryam's Kitchen, Kulcha Express, Nishkam SWAT, Wings LDN, Sri Guru Singh Sabha Southall, Royal Nawaab, Pho Restaurant, Franco Manca and Fireaway Pizza.
Earlier this month the council donated £73,000 of food to local charities with £62,000 going to the Ealing Food Bank.
Cllr Julian Bell, leader of Ealing Council said, "The government's decision to refuse to give children on free school meals food vouchers over the half term is a bitter blow to parents struggling to make ends meet, particularly when so many more are struggling financially because of the Coronavirus.
"We're proud to support Marcus Rashford's campaign. No child should ever have to go hungry and we're determined not to let that happen in Ealing.
"Where the government has failed, our amazing community has once again come forward to help those most vulnerable at this time of need. Again showing the fantastic community spirit that Ealing Together showed during the early days of the pandemic. I want to thank organisations who have come forward already and ask anyone who can help to do so, it will really make a difference to families who need this support."
October 29, 2020