Six Bad Poets, by Christopher Reid first production inside since lockdown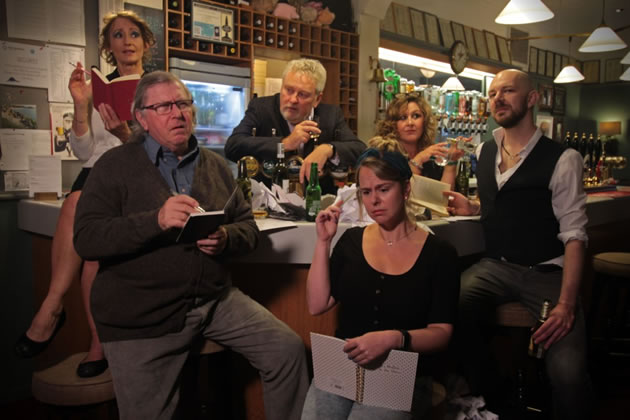 Six Bad Poets at The Questors Ealing
The Questors Theatre are making their own Rule of Six with a farce in verse by Costa Award winning writer Christopher Reid.
The production is taking place from 30 September to 3 October at 7.45pm in its Judi Dench Playhouse. Social distancing measures will be in place. To find out more, please read The Questors' COVID Code of Conduct.
The theatre says. "Six Bad Poets sneaks a glimpse into the pursuits of a hapless yet compelling group of wordsmiths. From young graduates to old soaks, these colourful characters could be more intimately entwined than they realise, as they all desperately attempt to find a voice within the London Literary Society. But when a good poem is harder to catch than the eye of a London bar man, their ambitions could soon lead to comic collapse."
After over six months away this will be its first indoor production. It has been adapted for stage by director Francis Lloyd and was previously performed at the Playground Theatre in 2019.
You will be able to book online and through box office, but there will be no paper tickets to reduce safety risks.
.
You can donate to The Questors on its #SaveOurTheatres Crowdfunder, to ensure that performances and classes can continue to happen in a COVID secure environment. Click here to donate.
October 1, 2020