Ealing Save Our NHS Holds Protest
---
Joins national day of action against proposed US Trade Deal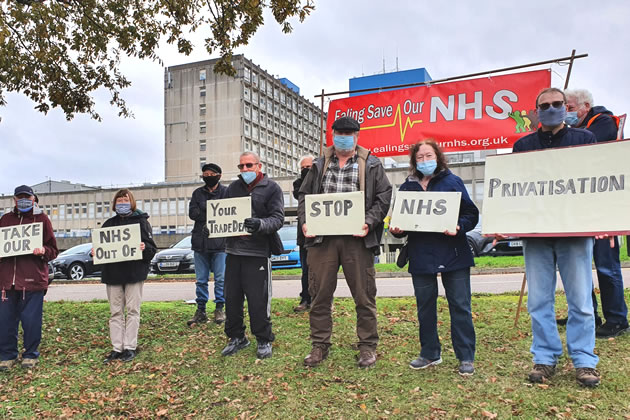 Ealing Save Our NHS protestors outside Ealing Hospital
Around 30 members of Ealing Save Our NHS supporters assembled outside Ealing Hospital this Saturday (24 October).
They were there to make a socially distanced protest as part of a national day of action against the proposed US Trade Deal, which they say could lead to a marketisation of the NHS.
Eve Turner, Secretary of the campaigning group said, "Far too many NHS services out to tender and this Trade Deal could turn the NHS into a big marketplace. US private health companies are eager to cash in on the NHS, especially in the pharmaceutical sector which would hugely inflate drug prices. Our message is that the NHS is there for people and patients and should stay that way."
Other events across the country were held on the same day by organisations like Keep Our NHS Public, War on Want, Global Justice Now and others.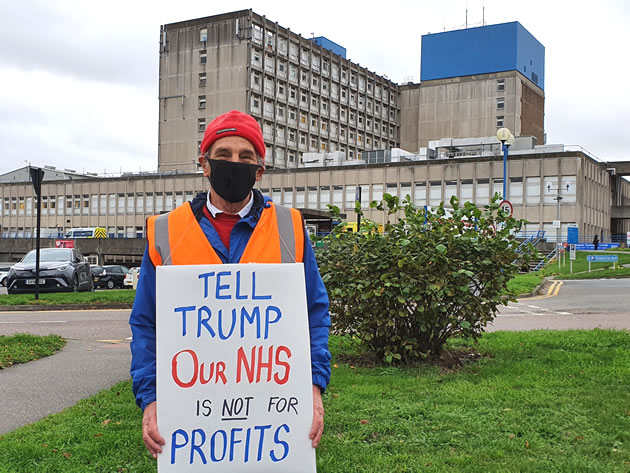 October 29, 2020