Mattock Lane and Bond Street sites to be bulldozed over summer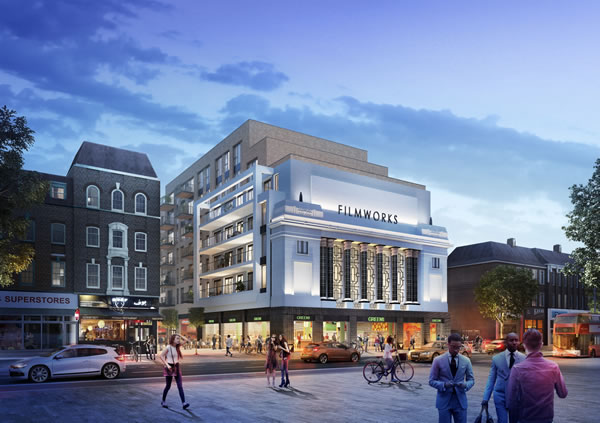 Developers of the new Ealing Cinema at the Filmworks site have submitted amendments to the original planning application which will see more homes and less commercial space.
St George say changes in the planning application 'seek to refine the design but do not affect the overall masterplan, size or delivery date of the cinema.'
Major work is expected to begin in summer with the former Flava's nighclub on Mattock Lane and Walpole House on Bond Street being demolished.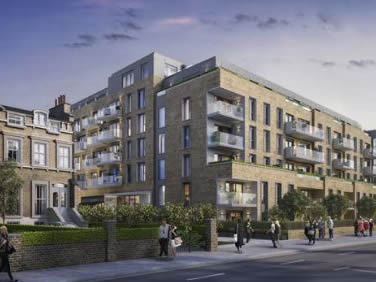 Mattock Lane Computer Generated Image May 2017
In the ammended application the secondary commercial floorspace from Mattock Lane and Barnes Pikle has been removed and an additional 48 homes built and there are also changes to the internal layouts and heights of some of the buildings.
The new plans will see a total of 209 new homes at Ealing Filmworks (including 35 discount market sale homes), alongside the eight-screen cinema, 35,000 sq ft of shops, cafés and restaurants, including Vapiano and Planet Organic, as well as new pedestrian routes connecting Bond Street, New Broadway and Walpole Park.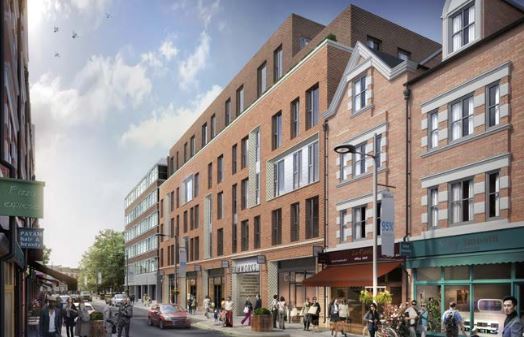 Bond Street Computer Generated Image May 2017
The long awaited cinema, is expected to open in 2019 - eleven years after the last one closed and will be the largest Picturehouse cinema outside the West End with eight screens and 1,045 seats. It's promised that the cinema will be delivered in the first phase of the Filmworks development.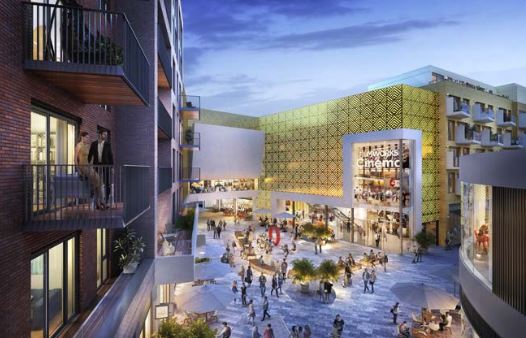 Cinema/ Public Square Computer Generated Image May 2017
The proposed changes were shown at a public exhibition held in the Ealing Broadway shopping centre on 20 May 2017.
Construction work started on Ealing Filmworks in December 2016. In April 2017, St George took possession of two key elements of the site – Walpole House and Flava's Bar & Grill – and both of these buildings will be demolished over the summer.
More information is available at www.ealingfilmworks.com
14th June 2017