Elsa Jones crowned rising star of the year in grassroots football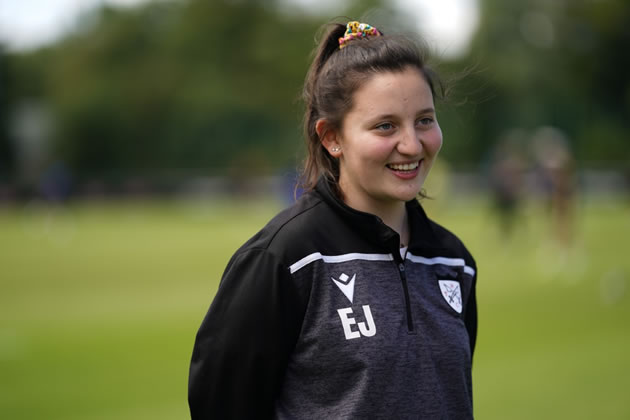 Elsa Jones
Elsa Jones of Hanwell Town FC has been crowned the 2020 Rising Star of the Year in the FA & McDonald's Grassroots Football Awards.
The judges decided teenager Elsa deserved the award because she does so much, going above and beyond for her club and local community. She's the U18s matchday physio but also runs the gate at every home game, a gate that has got steadily busier thanks to her hard work. Elsa devised an initiative to create a half price season ticket offer which saw attendances shot up by 22% over the course of the season. She's also helped to raise £2,500 for the charities present at games.
Away from matchday, Elsa runs Hanwell Town's various social media accounts which have gained hundreds of followers whilst she's been in charge. When the season ended abruptly due to the pandemic, Elsa even took the time to pen personalised messages to elderly fans so that they wouldn't feel lonely during lockdown.
Former Lionesses & Arsenal player Rachel Yankey, who sent a surprise message to Elsa as part of her award win, said, "In what has been a hugely challenging year for the whole country, it feels particularly important to recognise the dedication of volunteers who work tirelessly to have a positive impact on their local communities. It was great to be part of Elsa's award win. She should be extremely proud of her work and grassroots football in Ealing is in a much better place with her being a part of it."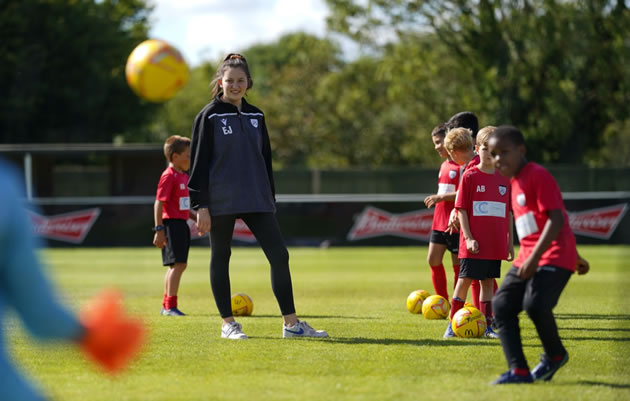 Elsa at training
She will be presented with her award at an event to be held at a later date.
Local McDonald's franchisee Atul Pathak who is an avid supporter of grassroots football in Ealing, said, "It's an honour to recognise the work of people like Elsa within the grassroots football community in Ealing. Elsa's dedication to her club and community is really impressive and her story highlights the difference volunteers can make. I hope she keeps up the good work as it's clear to see she has very bright future ahead of her."
The FA & McDonald's Grassroots Football Awards celebrate the efforts of volunteers across England who go the extra mile to support their local communities. Now in its eleventh year, the awards saw a record amount of entries in 2020. Elsa Jones joins a long list of inspirational grassroots football heroes who have been recognised by the awards programme.
Having worked with The FA for the past 18 years, McDonald's is the longest-standing supporter of grassroots football in the UK. Throughout this time, it has championed the work of volunteers who invest countless hours of time to deliver safe, enjoyable football to children and young adults regardless of age, gender or disability.

August 19, 2020