25-year-old man arrested by specialist officers for affray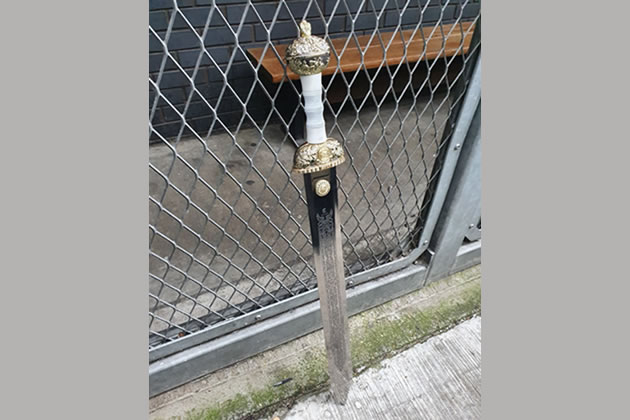 The sword confiscated by police. Picture: @MetTaskForce
Members of the Met's Territorial Support Group (TSG) were called to Popes Lane this Monday (1 February) when health workers reported being threatened by a man with a sword.
The healthcare professionals were conducting a mental health assessment when the weapon was produced. The TSG officers, who were armed with Tasers, came to the scene and arrested a 25-year-old man for affray.
The TSG later published a picture of the sword on its Twitter account. It shows a long, ornate weapon with a gilded handle.
A police spokesperson said no injuries were reported adding, "Police were called at approximately 12:14hrs on Monday, 1 February to reports of a man in possession of a knife at an address on Popes Lane, Ealing.
"Officers attended the venue and a located a 25-year-old man who was subsequently arrested on suspicion of affray. "

February 4, 2021