Local running community adapting to current difficult situation
The Osterley Park Summer 10k has been moved from 6 June to 22 August 2020 in the latest cancellation of a local event.
With the highly popular weekly parkrun cancelled and changes to other scheduled races an increasing number of runners are now to be seen on the streets and in the parks of Ealing and Brentford.
It's caused some heated discussions on social media platforms regarding runners, social distancing rules and other park users.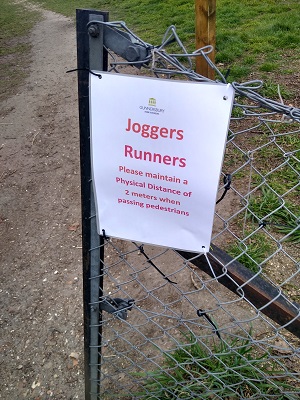 The Ealing Half Marathon team say it's unfair to single out one section of the community and point to a recent article in Runners World.
They say, ''It is clear it's everybody who is making mistakes, not just runners.
''Walkers, cyclists, joggers, runners, families, young and old. All of us have a responsibility so be aware of what we need to do and do it. Pointing fingers of blame at one group is not helping. Everyone needs to do their part in this so let's work together rather than divided.Unless of course you are the people still using outdoor exercise equipment, you definitely need to take a long hard look at yourselves."
Currently the Ealing Half Marathon is still scheduled to take place as planned on Sunday 27 September.
1 April 2020