Ealing Matters report serious concerns about council's lockdown arrangements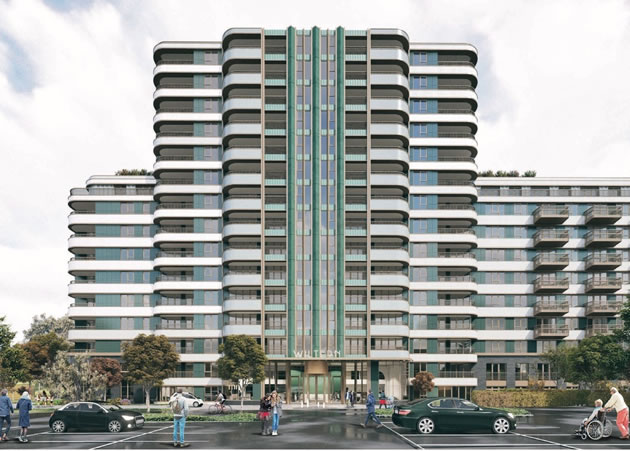 The controversial Wiltern development was approved at the virtual meeting
The first ever planning meeting held virtually by Ealing Council has met with a decidedly mixed reaction from local resident groups.
The meeting took place using video conferencing technology on 20 May and lasted over four hours.
Ealing Matters, which is a borough-wide alliance of more than 60 residents' associations and community groups, had already registered concerns about the council's arrangement for planning during the current health emergency following a virtual meeting of the Planning User Group (PUG) on 16 April. A survey which they conducted revealed serious concerns among residents' groups about the new arrangements, in particular the suspension of site visits.
They say the Council's Position Statement on the new arrangements provided little detail about how virtual Planning Committee meetings were to be run and they were shocked to find that the agenda for the first virtual meeting comprised no fewer than seven planning applications, all with representations from objectors and three with ward councillors speaking against them. This included the plans for the controversial Wiltern development behind the Hoover Building in Perivale.
The crowded agenda led to the meeting scheduled for three hours to seriously overrun yet, despite this, Ealing Matters say there was insufficient time allowed to give proper scrutiny to each of the planning applications under consideration. Several of the committee members questioned why the agenda could not have been split across two sessions.
No details have been released on how many people watched the meeting online and participants were unable to see how many were viewing. Ealing Matters say this had the effect of shielding Committee members from public sentiment in contrast to a face-to-face public meeting – further increasing the democratic deficit in Planning Committee procedure.
In addition it is claimed were numerous procedural breaches with individual applications that went unchallenged by Committee members. Despite these alleged failings, all seven applications were approved.
Following the meeting, Ealing Matters and the objectors to each of the applications came together to compose a letter to the Chair of the Planning Committee, Councillor Shital Manro, spelling out their issues with the meeting. Over a week after it was sent no reply has been received.
Ealing Council have put in place new arrangements for planning applications in the borough during the coronavirus outbreak as well as virtual planning meetings. More time is being given to respond to applications but residents' groups have criticised them for failing to address the issue of people finding it hard to learn of plans submitted that may affect them. Previously the council's primary means of notifying householders that a planning application had been submitted in their vicinity was by yellow site notices placed on lampposts and a press ad in The Gazette (formerly the Ealing Gazette). The printed newspaper is distributed from a limited number of points and not available at all in many areas in the borough including those subject to a significant amount of planned development.
The relevant legislation says that planning applications must be advertised in 'a newspaper in general circulation in the area'. Several local residents groups say that they do not believe the council's current arrangement meet that test. The government have given specific advice to local authorities that, where notices are normally place in a printed newspaper which has ceased to publish or has restricted circulation then online news sites covering the local area should be used. When we asked Ealing Council about this matter they said that they believed publication in The Gazette was compliant with the law and that there was no need to supplement this by publication elsewhere.
We asked Ealing Council for a comment on the concerns raised by Ealing Matters but they did not respond.

June 18, 2020