Finn Bissett's marathon around the streets of Ealing Common raises over £3,000
A boy from Ealing Common decided to spend his tenth birthday earlier this month raising funds for the NHS.
Finn Bissett pledged to cycle one hundred times round West Lodge Avenue and Hart Grove if people donated to the LNWH Charity which supports staff at local hospitals.
He went into training for the 35 mile journey and promised to do one of the laps with his face painted blue and one with his pants on his head if extra money was pledged.
Finn said, "I've been inspired by Captain Tom Moore. He's a real legend. I like that he persevered all the way through his one hundred laps of his garden."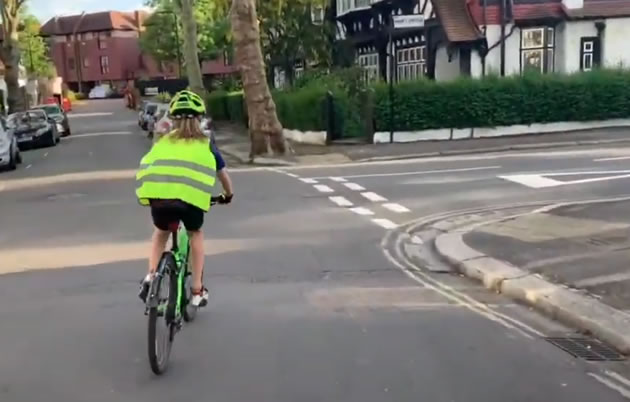 He completed the ride on 11 May and has so far raised over £3,000 when his initial target was £100.
It is still not too late to make a donation to honour his efforts.

May 19, 2020