Kiran Gupta and Jacquie de Bidaph urge others to consider helping others in need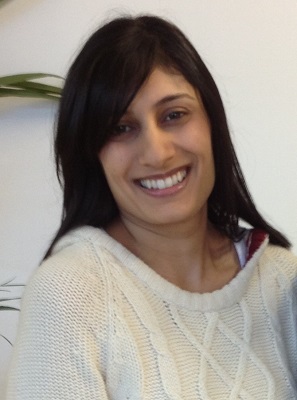 Kiran Gupta
Two women from Ealing who each donated one of their kidneys to a stranger, are asking others to consider doing the same.
Donating a kidney to someone unknown on the national transplant waiting list is known as non-directed (altruistic) living kidney donation.
Kiran Gupta (40) and Jacquie de Bidaph (70), donated a kidney as living donors at Hammersmith in 2017 and 2019 respectively.
Kiran said: "With so much news about the new opt out system around deceased donation, I'm using the opportunity of World Kidney Day to remind people that they do not have to be deceased to donate, they can potentially help someone now. Whilst I would urge everyone to sign the organ donor register and make their wishes known, relatively few people die in circumstances that mean their organs can be donated so living donation is still critical.
For me, donating my kidney was my way of contributing and doing something significant to help a fellow human being. It really is one of the best things I've done, and I'll always be really proud to be a living donor. There were no complications or difficulties and thanks to the support of the Give a Kidney charity I felt like I knew what to expect. I was in hospital for only a few days, and I then had a smooth recovery process at home of less than a month before I felt back to normal."
Kiran is now a trustee of charity, Give a Kidney, which raises awareness of living donation and supports people going through the process.
Jacquie de Bidaph explained her decision to donate: "My husband Paul donated a kidney to his brother in March 2008 and since then it has been something I thought about doing 'one day'. In March 2018 Paul and his brother celebrated their tenth anniversary. I had recently lost my sister-in-law to a very aggressive liver cancer and once again I thought of doing something positive to help someone regain their health.
I contacted my local transplant centre at Hammersmith hospital and started the process. Almost a year ago now I donated to someone on the transplant list.
The medical staff were fantastic and very supportive, especially when my daughter expressed anxieties. The actual operation and aftermath were relatively straightforward, and I only spent 48 hours in hospital then several weeks at home convalescing and taking it easy. However, I was quickly back to normal and I ran the York 10k just nine weeks after my operations. At one of my follow-up checks some weeks after the operation, I was given a card from my recipient. It read, simply 'thank you for saving my life' and was the biggest boost to my recovery. I feel incredibly humbled to have played my part in someone's journey to health."
There are almost 5000 people in the UK on the waiting list for a kidney and around 250 people die each year in need of one. Many people still don't know that any healthy adult can volunteer as a living donor and more than 800 people in the UK have now donated one of their healthy kidneys to a stranger, changing hundreds of lives for the better. Not only that, but someone stepping forward to donate in this way can potentially trigger up to three transplants, so kidneys from donors like Kiran and Jacquie are incredibly valuable. Together this group of donors has already saved the NHS tens of millions of pounds over the cost of keeping the recipients of their kidneys on dialysis treatment. To find out more please visit www.giveakidney.org
Any healthy adult can volunteer to be assessed as a living donor and a kidney from a living donor is the very best treatment option for most patients with kidney diseases. The volunteer donor goes through a thorough assessment over several months to ensure they are fit and healthy and that the risk to them is as low as possible. If approved, they are matched with a suitable high priority recipient from the transplant waiting list, or they are entered into a sharing scheme which enables one non-directed donor to potentially 'trigger' up to three transplants.
Lisa Burnapp, Clinical Lead for Living Donation at NHS Blood and Transplant said:
"Living donation is highly successful, and hundreds of people have had their lives saved and transformed, thanks to the generosity of these donors. Non-directed altruistic donors really are the game changers in the kidney sharing scheme. Particularly for the difficult to transplant patients, they make the world of difference.
"Living donation has been a major success story for the UK, with 1 in 3 patients receiving a kidney transplant from a living donor. The more non-directed altruistic donors we have starting a chain means up to three times as many patients could be offered the opportunity of a successful transplant."
Living kidney donation has been taking place in the UK since the 1960s. It is a highly successful form of transplantation carried out at NHS hospitals and regulated by the Human Tissue Authority.
People wishing to consider giving the gift of a kidney to someone as a living donor can find out more at www.giveakidney.org #ShareYourSpare
To register your wish to donate visit www.organdonation.nhs.uk
March 12th 2020