Previously sold through café and museum but hundreds were destroyed by fire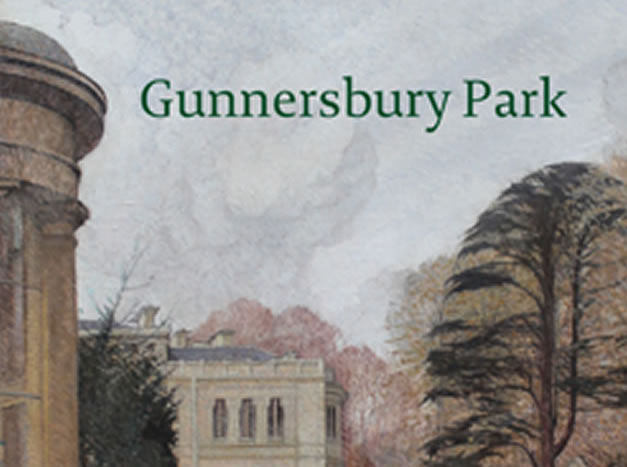 Picture: Friends of Gunnersbury Park and Museum
The Friends of Gunnersbury Park and Museum are urging people who have been using the park during lockdown to consider buying a book on the estate's history. The normal sales channels for the publication were through the museum shop and the café and this provided funds to help support the estate.
Using research gathered over 30 years, the Friends got together with Scala, a specialist publisher of heritage books for museums and art galleries. Val Bott and James Wisdom worked with an editor from the publisher with the Friends providing the funding for image rights, design and printing. The project was also supported by the John and Ruth Howard Trust from Ealing.
The sources used for the book encompass local archives, objects held by the Museum, archaeological findings, oral history sources and more. It is richly illustrated, including maps and a fold-out cover.
The book takes the story of the park from the Middle Ages when, Gunnersbury belonged to the powerful mistress of a medieval king. Prosperous Tudor merchants and City aldermen followed; its first transformation saw the building of a huge Palladian mansion with formal gardens around 1660.
After years of neglect it was reborn as a centre of Georgian society; a merchant politician and art collector and then a Hanoverian princess each softened the landscape and built follies.
In 1800 the mansion was demolished and development plots sold off; two neighbouring villas emerged which still survive. From 1835 one was home to the banking family who eventually reunited the estate, and this building is now the Gunnersbury Park Museum.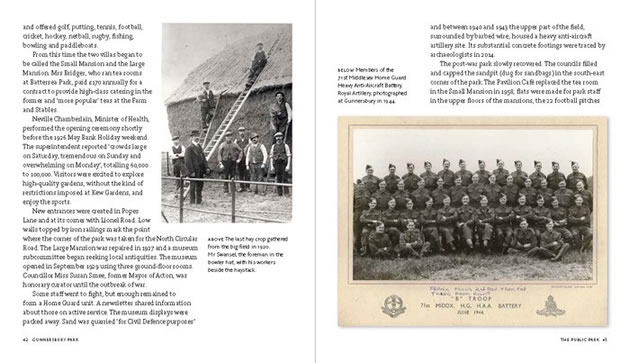 Picture: Friends of Gunnersbury Park and Museum
Gunnersbury was opened as a public park in 1926. This book marks the completion of the recent and extensive conservation programme – its 21st century transformation – in the lead-up to the Park centenary.
The book had been on sale in the cafe and the Museum at Gunnersbury with all the proceeds going back into the Friends' reserves but sales can't be made this way in current circumstances despite thousands of people currently visiting the estate.
Worse still about 200 copies were lost in the fire so it is really important to find a way of continuing to sell the rest of print run to cover costs.
It is available for sale on the Brentord and Chiswick Local History Society's site priced at £6.95 plus postage.