Estate management refuse permission for club members to use green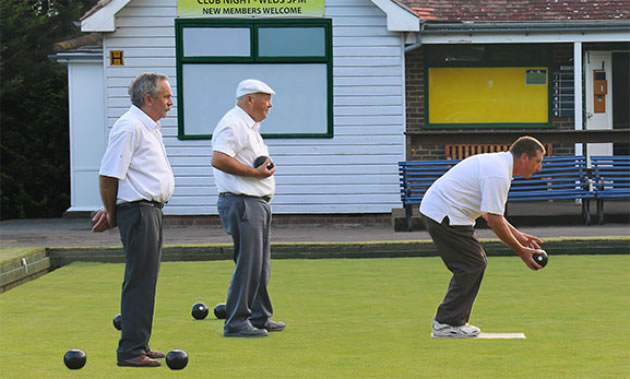 Gunnersbury Park Bowling Club before lockdown. Picture: Visit Gunnersbury
July 3, 2020
The Gunnersbury Park Bowls Club were hoping to resume activities after government guidelines were relaxed. However Gunnersbury Park CIC which manages their bowling green has refused them permission to restart. They have said that the do not have staff to ensure that the green would be safe to use.
Club member Bela Cunha said, "When I heard that, with lockdown being eased, it was deemed safe to have bowling roll-ups, observing social distance, I asked Gunnersbury Park if they would allow us to use the green for the next couple of months. We wouldn't be in anybody's way or stopping anything since nothing is going on. The reason they gave for saying no is laughable."
She says that there was never any supervision from park staff before and that she can't understand why, if the rest of the park is deemed safe to use, the bowling green isn't.
She added, "A little goodwill would have allowed us oldies a bit of exercise to get our knees working again. But no, it's best that the green should remain there, empty and unused".
The club faced extinction until recently due to a plan to replace the bowling green with a mini golf course operated by Putt in the Park which runs a similar facility in Acton Park. The planning application was rejected on the grounds that the case had not been made for the loss of a community asset.
However, Hounslow planners noted that if satisfactory evidence was received 'for loss of vacant bowling club', the application may be approved.
The bowls club has occupied the site since 1931. Club members say they were given verbal assurances by the Gunnersbury Park Community Interest Company (CIC) that their presence in the park was valued. However, towards the end of last year the CIC stated that given 'the relatively small and declining numbers who have exclusive use of the facility' they were exploring new uses for the green.
We have asked Gunnersbury Park CIC for comment.