Running the Brentford Festival can age a person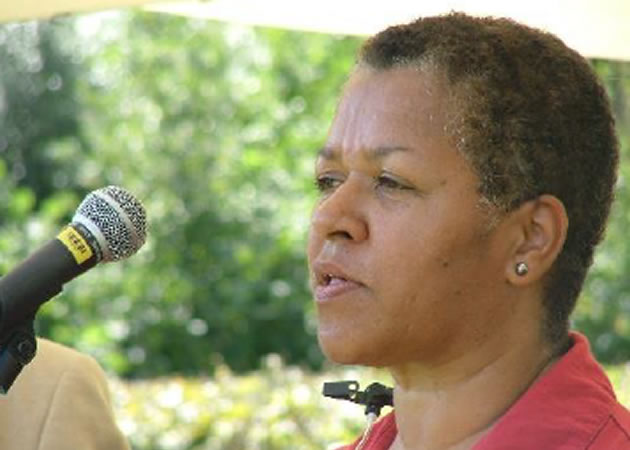 Linda Massey at the first Brentford Festival 15 years ago
When I took the helm of the first Brentford Festival, held in Boston Manor Park in 2005, I looked like the picture above. I have aged considerably - well 15 years but am still pleased to say that with almost the original team of volunteers we are going ahead this year with a Virtual Festival and hope that you will all join us.
Like everyone else we had hoped to produce an event for everyone to attend but how could we produce 400 pods of 30 people – even I cannot be that creative. So, the next best thing is for us to create a Virtual Festival on Sunday 6 September 2020.
The website will be live at 12 noon.
HayesFM 91.8fm will be playing music for us from 1 - 3pm featuring those already chosen to play at the 2020 festival alongside some interviews and presented by our very own MC Larry Vidal. Please make sure that you tune in to show your support for both the event and the bands.
Throughout the day you will be able to watch bands, see how to train your dogs in lockdown, learn how to cook particular recipes and to visit many of the stalls and more. We will post the programme on the website as soon as we have completed it.
In the morning, as it happens, I will be in Blondin Park helping serve teas and refreshments to the football teams and visitors playing Northfield United FC. We will be continuing to raise funds for the pavilion which we had hoped to be using as our bar this year, but the pandemic got in the way. Then over to Boston Manor Park for 1pm where you will find most of my colleagues chilling out, keeping up with social media feeds and having the occasional sip of Pimms - well we were so organised this year we had it in already!
Thank you to all those that have supported us over the years, I guess life will never be normal again, but it will not stop us wanting to engage with our community. Please say hello if you see us around.
Linda Massey
Event Manager
eventmanager@brentfordfestival.org.uk


September 2, 2020