Let Them Eat...
---
Ealing bakery spreading sweet and savoury joy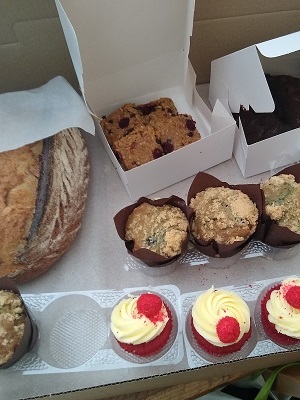 Cake. Who doesn't like cake? If you've visited any of Ealing's plentiful coffee shops in the BC period (Before Covid) no doubt you would have enjoyed one of the many offerings from local artisan bakers, DeBaere.

This Perivale based firm has been operating in London since 1998 and now supplies local cafes and shops including Hanwell's Fade To Black, Element in Northfields Avenue and The Fifth Taste in Ealing Common.

Like all firms the current lockdown has forced Debaere into investigating new opportunities and their latest one is already proving to be a big hit.

We all need cheering up at this time and a surefire way to bring some instant happiness is to receive a box of these remarkable goodies.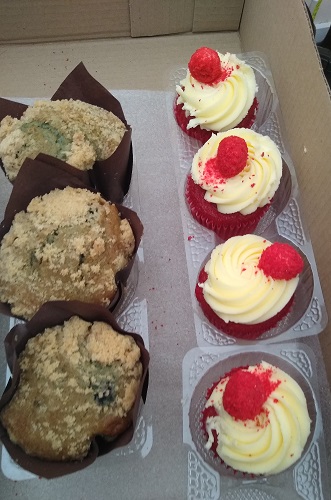 This Debaere Favourites is a huge box containing 4 each of delicious red velvet cupcakes, blueberry muffins, flapjacks and brownies as well as a Sour Dough Longue.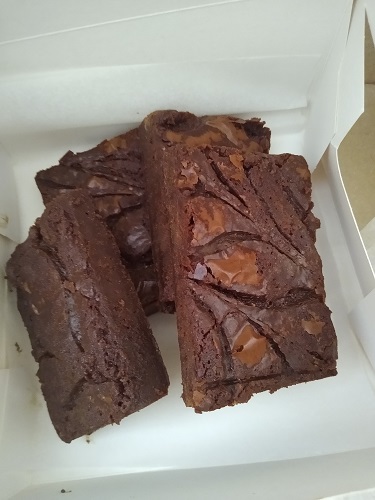 Suffice to say this tester box was pounced on by my greedy lockdown companions, but I managed to grab some and save a few items for a friend to test.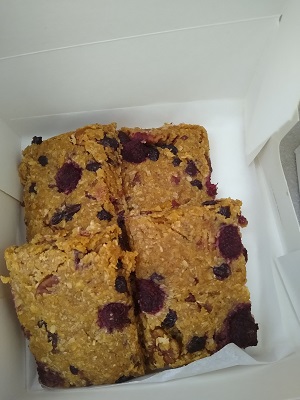 The verdict...?

Fabulous. The sea salted caramel brownies were the best I have ever tasted, soft, moist and sweet but not remotely cloying, very satisfying and produced big smiles all round.

The red velvet cupcakes were light and fluffy and, am pleased to say, the deep rich sponge colour was produced naturally - no artificial dye.

The Blueberry muffins and flapjacks were both substantial and made great breakfast and mid-morning pick-me-ups.

Unlike the rest of the nation I haven't attempted to make a sour dour loaf, not quite sure what all the fuss was about but finishing Debaere's Sough Dough Longue made me long (geddit?!) for another!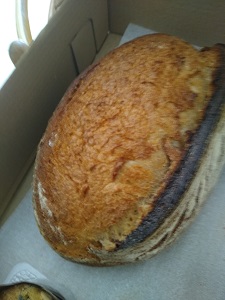 All in all this treat box ticked all the boxes and certainly suceeded in bringing some cheer to this household at this very testing time. Many thanks to Debaere for allowing us to trial them.

DeBaere are now offering free delivery on Tuesday and Thursdays and a variety of these wonderful boxes - so why not treat yourself and your lockdown family (even I couldn't possibly eat the lot..!) or maybe order as a really nice surprise gift?
And here's hoping we will all be able to enjoy such delights with a tea or coffee in their normal cafe environment in the not too distant future.

Annemarie Flanagan
May 18, 2020