Council may have to pay developers £350,000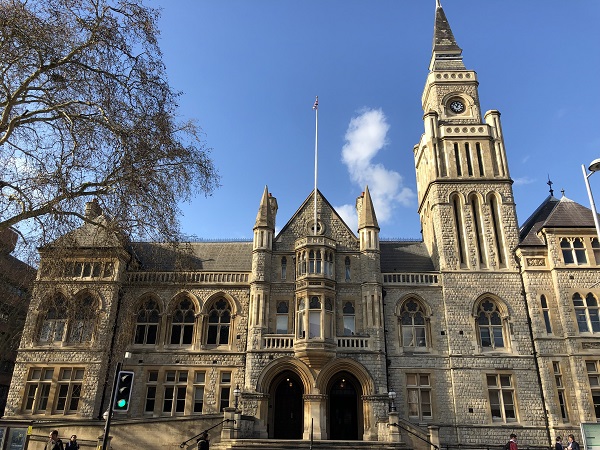 Ealing Council could be forced to pay developers up to £350,000 if plans to turn the historic Town Hall into a hotel fail.
Proposals for Mastcraft's boutique 145-bed hotel are currently on hold as local residents battle to keep it as a public asset.
The campaign group, Save Ealing's Centre (SEC), have documents which show the Victoria Hall Trust, which was created in 1893, left Victoria Hall and other sections of the building – including the Princes Hall – to the people of Ealing.
Will French, from SEC, is one of those leading the charge against the sale of the building.
He said: "A larger portion of the Town Hall was not actually built by the council or the predecessors of the council. It was paid for effectively by crowd funding at the time of Queen Victoria's Jubilee."
The whole building fell into management by the council, and SEC and its lawyers maintain the council has no right to sell of the Trust's assets.
The future of the Grade II listed building will now depend on an upcoming Charity Commission decision over legal ownership
Mr French is confident the Commission will rule in SEC's favour, effectively scuppering plans for the hotel. He said: "At the end of the day the Charity Commission cannot give consent to what the council are seeking."
If the sale does go ahead certain areas of the Town Hall, including those used for council meetings, would be retained. As part of the Mastcraft agreement, community groups would continue to be offered a discount to hire rooms at the town hall during off-peak periods.
Price increases would be capped at a maximum of 20% above the existing hire rates for the first five years. The Victoria Hall would also be used as a wedding venue to complement the council's existing wedding suite which would remain open.
A council spokesman said: "In terms of where things are with the CC we have submitted everything to them that they have asked for and are waiting for a decision."
He said the capped maximum indemnity in the agreement was £350,000 but refused to speculate on the likelihood the Commission would decide in their favour. The amount Mastcraft would be paying for the Town Hall also couldn't be discussed, because it is "commercially sensitive".
The Town Hall earned £517, 927 last year, according to the spokesman, but cost the council £914,072 in upkeep, making it a huge outlay for the council.
Mr French has questioned the figures however, claiming the council had artificially lowered the Town Hall's earnings by refusing customers who wanted to rent out its spaces.
Mr French said: "It's important for the public to keep and use it for all sorts of public events and activities."
The Charity Commission said it is still considering whether Ealing Council passes the legal test of having effective ownership of the building.
30th March 2019
Written with assistance of the Local Democracy Reporter Ged Cann