Questors features in new book recently published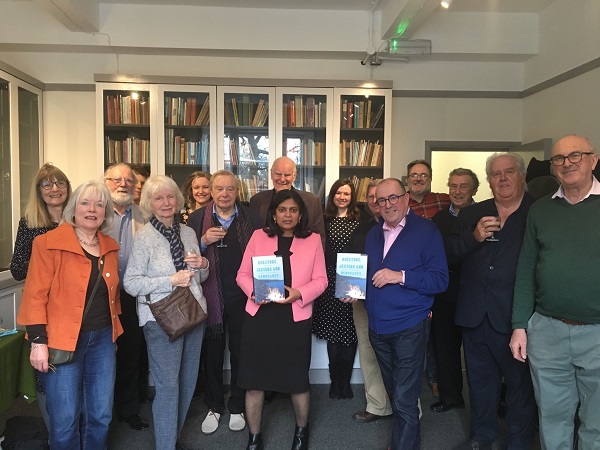 A new book's been published paying tribute to Britain's Amateur Theatre tradition and highlights Ealing's very own Questors.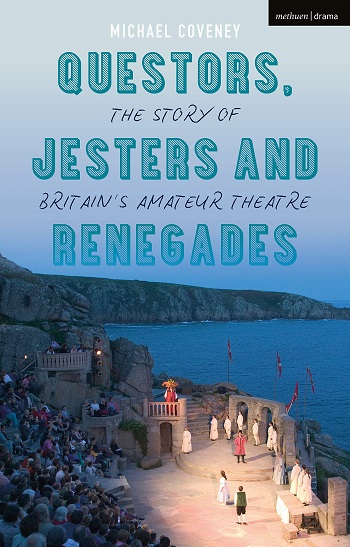 The book, explores how amateur theatre developed from the medieval guilds to the modern productins of Ayckbourn and Pinter, it's written by Michael Coveney who has been theatre correspondent of the Financial Times and Guardian and who spoke at the launch last week.
Questors was founded over 70 years ago by a group of 17 amateur performers and friends and is now one of the largest community theatres in Europe. This celebrated local venue features in Coveney's book, taking centre stage in his exploration of amateur theatre packed with anecdote and previously unheard stories. Michael told the assembled throng that Questors is unique for being a purpose-built venue with such a big capacity including a playhouse, studio theatre, numerous technical opportunities and youth theatre.
The book is far and wide in scope, describing how Glenda Jackson worked in a pharmacy by day while in amateur dramatics by night in her youth in Cheshire society, while Anthony Hopkins cut his dramatic teeth with a YMCA acting group in Wales.
Ealing Central and Acton MP Rupa Huq also addressed the gathering describing how Ian McKellen is quoted as remarking "there is something honourable too about people giving their spare time after work to put on a play".
Rupa said: "Many people know that Ealing has a theatre but not everyone realises that Questors is a 100% amateur venue where everyone from set designers to actors, props team to lighting, is a volunteer contributing blood sweat and tears and performing for love not money. Such is the professionalism of their output it's not always realised that they are drawn entirely from the professional theatre tradition."
Rupa added: "Ealing is lucky to have Questors. Just the other day I met Dame Judi Dench in Parliament and as soon as I said my seat was Ealing she said 'Questors'. The theatre boasts the Dame Judi Dench playhouse."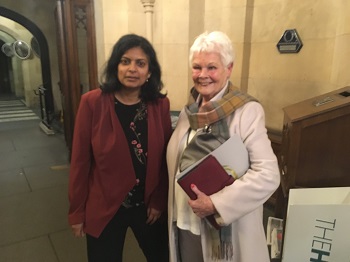 Jane Arnold-Forster, Trustee of Questors and photographer at the launch, commented: "It is always a pleasure to see Rupa at Questors Theatre. She is a genuinely local MP who, typically, found the time to visit us between two prior engagements. Michael Coveney's book, which was being launched at Questors, is a timely and entertaining book upon amateur theatre and its importance to the world of the professional theatre."
The book Questors, Jesters and Renegades: The Story of Britain's Amateur Theatre at Ealing's Questors Theatre by Michael Coveney is published by Methuen.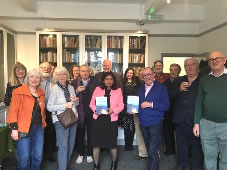 March 16, 2020