Consultation underway over proposals for prominent site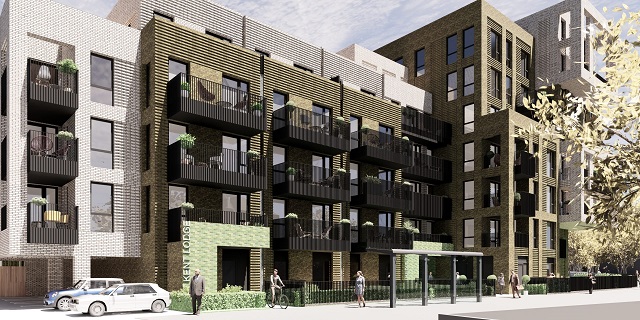 CGI Images from consultation document
Plans for a major new modern development in Pitshanger have been described as 'a monstrosity' and totally out of keeping with the area's unique village type atmosphere.

A consultation document has been delivered locally for the prominent site which is on the corner of Pitshanger Lane and Kent Gardens and currently a purpose built care home - Kent Lodge.

The developers, Base Green Holdings 2 Ltd, describe themselves as ''a development company owned by a small Ealing based housebuilder with a strong track record of delivering best in class homes for the design-conscious buyers and renters of West London."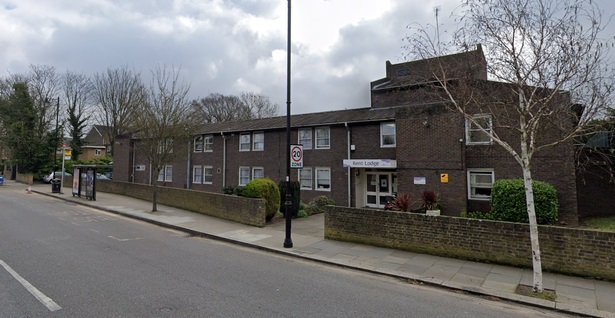 The site as it is now, Kent Lodge - 1 Pitshanger Lane ( Google)

They want to build a block of 60, 1,2,3 and 4 bed properties on a 4 storey plinth which they say will reduce to three storeys next to the existing properties on Kent Gardens and Pitshanger Lane, but could be as high as eight storeys at the roundabout.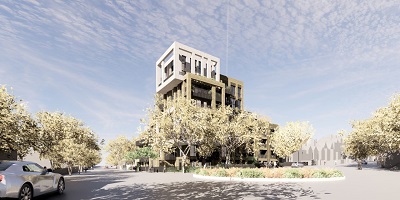 CGI image from consultation document
They add: '' As part of our design development, we have looked at the existing building in the immediate area as well as the wider context, of Pitshanger Village.
'' In bringing forward our proposals we have responded to the character of the existing local buildings and the diverse mix of architectural styles whilst reflecting the predominant use of brick as an external material.
''The location offers us an opportunity to enhance the local area by creating a well-designed modern building marking the entrance to Pitshanger Lane and adding value to the local community and local economy and where people will enjoy a great quality of life."



North elevation on Pitshanger Lane

In a bid to ease concerns over traffic and parking in the area, the development will be car free with spaces provided only for blue badge holders- residents would not be allowed to apply for local parking permits. However, as many locals have pointed out, most of the surrounding streets currently have no parking restrictions and some fear this could lead to overspill parking and potentially part of a council plan to introduce a CPZ.

Some residents said the building was an ''interesting design'' but most reactions on social media outlets have been negative, comments that it was a monstrosity as well as 'hideous, ugly and out of keeping' The proposed ban on providing car parking has also led to fears that this ''green'' initiative would simply create more traffic problems elsewhere.
John Martin from Pitshanger based John Martin Estates has shared his concerns, he said:
'' New and exciting designs have their place but the height and scale of this imposing development just does not fit on Pitshanger Lane with the predominance of older properties in the area. As always, the community will be concerned about parking issues and ensuring that the correct infrastructure exists for so many proposed new residents. Whilst we welcome new homes and the benefit that will bring to the local economy, Ealing is becoming "flat city" so I have already asked the developers to consider family houses for this site. I hope they will seriously consider a different scheme and all of the comments from the consultation as well as engage in further meaningful discussion before submitting any planning application."
The project team for Base Green Holdings 2 Ltd will be available for online sessions on Wednesday 10 February: 6pm – 8pm and Wednesday 17 February: 12pm – 2pm.

They will be presenting the proposals on a live webinar on Tuesday 16 February at 6-7pm and taking questions. Join the webinar here or call 020 3713 5011 using the access code 715047205.
Annemarie Flanagan
3 February 2021