Ealing North MP met Commander to discuss anti-social behaviour and muggings

Pitshanger Park
There have been calls for better security measures in the Pitshanger area after increasing concern folowing anti-social behaviour and a spate of muggings.

Police were called to deal with groups of youths in masks who went on the rampage on Halloween trying to break into a shop and throwing fireworks in the park. A section 35 dispersal order which had been authorised for Greenford was extended.

In the last month the Ealing OWL & Neighbourhood Watch has issued warnings following a number of incidents in Pitshanger Park and around the Lane.

On Sunday 1 November a man walking through the park was approached by a teenager who produced a knife and demanded his phone and PIN. In the latest incident a teenager was attacked by a gang of around 15 youths. The victim was taken to hospital and is said to be recovering.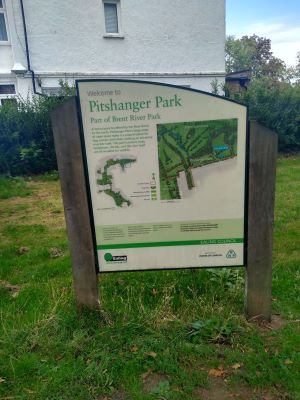 Residents are calling on the council to install CCTV in the area and have contacted local Councillors and MPs to register their concern and try and find ways of tackling the problem.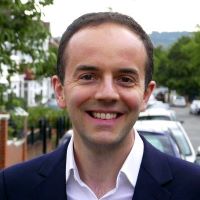 James Murray MP

The Ealing North MP, James Murray met the Met Police Borough Commander to outline the concerns. Following the meeting he told Ealing Today:

"I am very concerned about the recent muggings around Pitshanger Lane and the park, as well as reports of other crime and anti-social behaviour there and in nearby areas.
"I spoke directly to the Borough Commander about the situation, and he confirmed that they will be increasing the police presence around Pitshanger over the coming weeks to help bring this under control.
"I will also be helping to convene a further meeting next week with a wider group to make sure everyone is working together to make Pitshanger, and other areas nearby like Greenford Broadway, as safe as possible for young people and local residents."
Chief Inspector Richard Watkinson has sent this message via the OWL Nëighbourhood Service:
"I would like to reassure you about what the Police are doing in your area. We have put extra patrols into the park and Pitshanger itself, formed of our local officers, tasking team officers and for now the Territorial Support Group (TSG). We're also using plain clothes officers.
''We've two unsolved robberies on children on our list, where sadly the suspects had their faces covered so we have no leads. However, a robbery on the 67 year old has resulted in two arrests and sixteen charges for violence and theft offences. We continue to work with the council to make the area safer, and there will be a meeting next week (invite to follow) so we can all discuss further, as I'd really like to hear from residents and traders.''
If you can help with any further information contact the police on cleveland.snt@met.police.uk.
If you spot any suspicious activities and/or individuals, don't hesitate to call 999 immediately.
Police remind everyone to be careful when walking on your own and keep phones and headphones hidden, at all time.
November 24 2020

Annemarie Flanagan