Giovanni Balboni used secret card reader and evaded paying over £300,000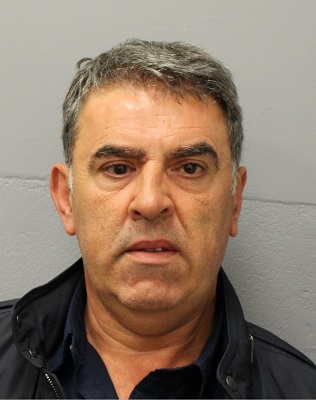 The owner of Osteria del Portico in Ealing Green has been jailed after admitting to using a secret card reader to evade tax.
Giovanni Balboni, aged 59 from Loveday Road pleaded guilty to taking payments and under-declaring how much he charged.
He evaded £303,427.30 VAT due on sales of more than £1.8 million. He has been sentenced to 30 months in jail at Isleworth Crown Court today (23 October).
His Honour Judge Connell, on sentencing, said the fraud extended over a prolonged five-year period and involved deliberate planning and multiple false declarations.
Confiscation proceedings will now start against Balboni in an attempt to seize assets.
Richard Wilkinson, Assistant Director, Fraud Investigation Service, HMRC, said, "Balboni thought he could stash his cash away and cheat UK taxpayers. He was wrong and is paying the price for his greed.
"Those who avoid paying their taxes steal money needed to fund vital public services and create an uneven playing field for honest competitors. I urge anyone with information on tax fraud to contact our Hotline on 0800 788 887 and report it."
23 October 2019