Parliamentary Approval For Ealing Band
---
Near Death Experience (NDX) will be playing at Soundbite in West Ealing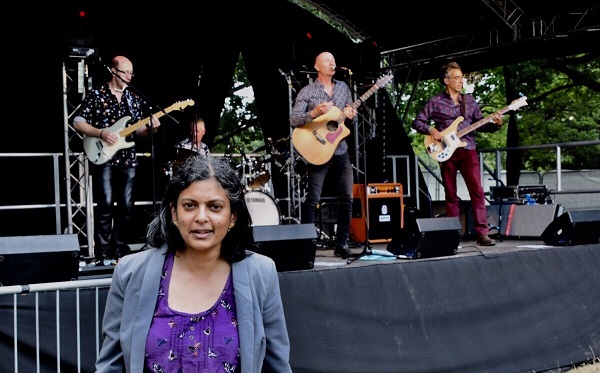 Ealing boasts a wealth of musical talent and a local band with a new album out this summer have been given the seal of approval by MP, Rupa Huq.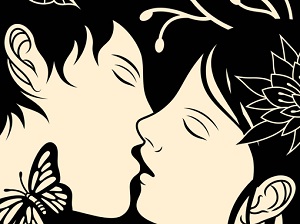 Boasting a beautifully striking cover by Brazilian artist Pedro Takahashi, the album 'Mouth to Mouth' by psych-rockers Near Death Experience (NDX) has been described by the Ealing Central and Acton MP, as sounding "like the history of rock 'n' roll".
NDX band will perform tracks from the album at this year's Soundbite Festival, which takes place at Dean Gardens on Sunday 22 September from 1-6pm. Wearing its influences firmly on its sleeve, NDX's melting pot of a debut record veers from mod to soul to garage to funk and back again, all rapped up in the band's distinctive sound, from Ian Whiteling's vocal howl and percussive acoustic rhythms to guitarist Bill Marten's warm chiming lead.
Formed in 2016, NDX began writing and rehearsing in the beautifully restored St Mary's Church in Ealing, thanks to favours owed to Marten and drummer Mike Sarjeant, who'd both helped the church with several music productions. Starting with the 'new music' venues in north and east London, NDX soon built a reputation for powerful, emotive live performances and managed to secure a spot on one of Glastonbury 2017's smaller stages.

Keen to play closer to home and champion new and original bands in one of the birth places of popular music, NDX established Ealing Live in 2018, hosting regular new music nights in a local pub as an alternative to the plethora of covers bands.

"We also spent 2018 recording Mouth to Mouth, which was released everywhere in July," said Whiteling.
"We were kind of Ealing's best kept secret until we opening this year's Ealing Blues Festival just after the release of our record. Now we're definitely on more people's radar – it was certainly the first time we've had people queuing up for us to sign CDs! This was also when Rupa discovered us, She bought our album and then recommended it through social media."

Copies of Mouth to Mouth will be available to buy at the Soundbite Festival and NDX will be on stage at 2pm. You can also listen to it on Spotify.

Whiteling says the rest of 2019 will see the band recording more songs, hosting more Ealing Live gigs, and who knows what else…
11th September 2019