Spring Has Sprung in Ealing! Oh Happy Day!
---
As the vaccine roll-out nears 18million we experience it first hand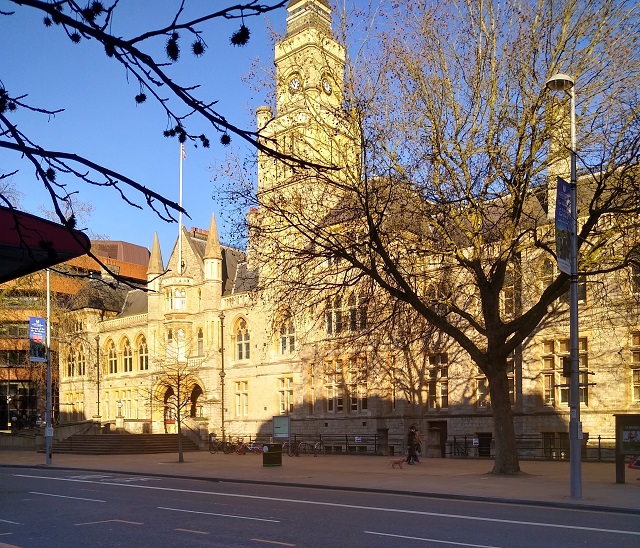 Blue sky and a lovely mild, sunny February morning, spring was not only in the air, but very much in my step as I approached for my appointment for the first Covid vaccination. Never has Ealing Town Hall looked more beautiful.

I was very pleasantly surprised when the notification for this appointment was texted as I'm not in one of the top categories, but, having had some health monitoring in the last year I can only presume this may have played a part.

There was no hesitation in booking and it was very simple and quick to do so -a variety of time slots were available and a choice between Southall or Ealing Town Hall. I chose an early appointment at the Town Hall and arrived in plenty of time.

From entry to leaving I have nothing but praise for the totally efficient operation.
There was a really positive vibe and atmosphere throughout which I can only put down to a feeling of relief and total gratitude from all attending.

Everyone was masked, there was plenty of hand sanitiser and no queues at all. I was welcomed by the lovely staff, my details taken, name ticked off the list and I was led to the vaccine room where I joined around 15 others.

I had barely sat down before I was called to the table and greeted by a very friendly medic who would have reassured me if I had any worries at all (I didn't). I answered a few questions, handed over my personal record card and was given an information sheet about the vaccine. Five minutes later it was all done! It didn't even hurt!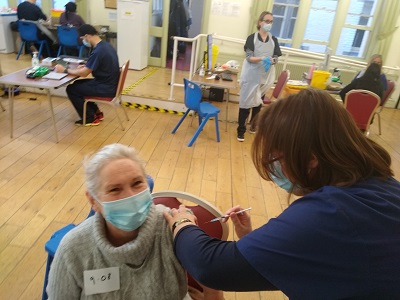 I was directed into another room, rested for around 10 minutes and then it was time to leave. Vaccine 1 ( Pfizer) tick - my second dose will be hopefully around 8/10 weeks.

There have been many issues over the pandemic and the handling of lockdown and a variety of other problems but the vaccine roll-out operation has to be something we should all applaud.
Whilst the uptake may be of concern in some areas of the community more than 63,000 doses have now been given throughout Ealing ( figs from NHS England 19 Feb) and nearly 18million people in the UK have now received their first vaccine.
A massive thank-you and well done to all involved in this mammoth and hugely efficient operation.

Read more about the vaccine here.

Annemarie Flanagan
2h February 2021