Hanwell establishment feared closed for good has reopened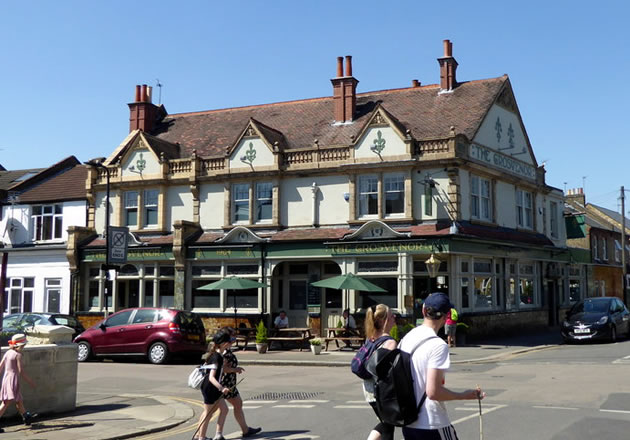 The Grosvenor Public House Hanwell. Picture: Paul Farmer
The Grosvenor Public House has made a welcome return in Hanwell after it had been announced that it was closing permanently.
It is understood that the lease has been acquired from the administrators of the Food and Fuel group, the previous owner, which went into administration this March. Food and Fuel owned 12 pubs across London and had been acquired by Brunning and Price back in 2018. Brunning and Price in turn was a wholly owned subsidiary of The Restaurant Group which made the decision to ditch the pubs along with restaurants in their Mexican food chain Chiquito, shortly after lockdown started.
A spokesperson for The Restaurant Group said at the time that "Covid-19 has had an immediate and significant impact on trading across the group".
According to a spokesperson for Brunning and Price they have been acquiring some of the leases for pubs previously owned by Food and Fuel from the administrator including two in Chiswick but they say they are not the new operators of the Grosvenor.
The Grosvenor dates back to 1904 and former managing director of Brentford Football Club Frank Davis was landlord there for many years during the 1930's. He was also the vice chairman of the Football Association.

July 22, 2020