Ealing Soup Kitchen is one organisation providing variety of services to help during crisis
Volunteers helping those in need throughout the borough have been praised.
The Ealing Central and Acton MP, Rupa Huq, joined helpers from Ealing Soup Kitchen at the weekend outside St John's church on Mattock Lane to feed the homeless and others in difficulty due to the current crisis.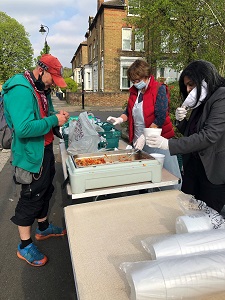 She said: ''It's been heartening to see how communities across Ealing, have been pulling together to support the most vulnerable during the lockdown. These groups and individuals deserve all of our thanks for all their valiant work.
The MP recorded a video for them here.
Ealing Soup Kitchen are also broadening to delivering essential supplies on Thursday evenings for those who cannot get out.
They say : "These past few months have been a rollercoaster. It's been incredible seeing how many people have helped us, or donated to us, or have asked us for help. We never though it would be this intense and this important for a wider community. Thank you for your support.'
You can donate to help the ongoing work of the Soup Kitchen here
Meanwhile Ealing Foodbank continues and drop off points for donation and more details can be found here.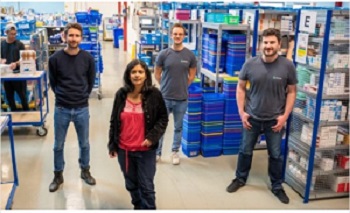 The MP has also paid tribute to the NHS-award winning Echo Pharmacy after she visited them in Park Royal.
She said:'' While many of us have been furloughed to the sofa their 140 strong team have switched to shifts so that medicines are dispatched 24/7 all over the country via internet order. We are also fortunate to have a great network of community pharamcies locally who I have successfully lobbied on behalf of see more here. To find your nearest one, many also deliver medicines, enter your postcode into this link.''
Ealing council has a volunteering hub see https://ealingtogether.org/ if you are in need of support with eg food/ medicine delivery or want to offer your services. They can be reached on the phone 020 8825 7170 between 9am-5pm Monday - Friday or 10am-4pm Saturday and Sunday.
Meanwhile the local grassroots group Ealing Mutual Aid is entirely powered by volunteers who have been working relentlessly helping throughout the borough.
April 22 2020