The Red Lion is serving a whole new range of Italian influenced goods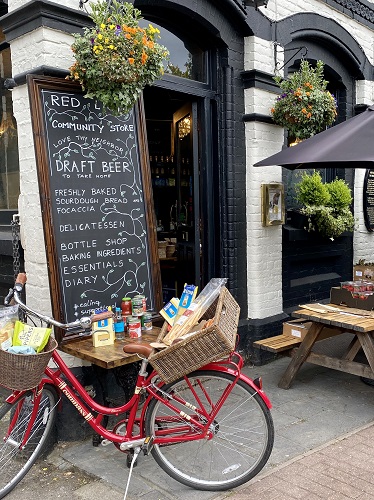 Pints may not be being pulled but The Red Lion on St Mary's Road is now serving a whole new range of goods.
It's opened its doors to the local neighbourhood in a temporary new role as a community store.
Building on the Italian contacts and connections of licensee Edin Basic, the store brings a touch of la dolce vita, with a range of focaccias with rosemary, red onion and extra virgin olive oil which are freshly baked by Edin himself, every morning at 5am.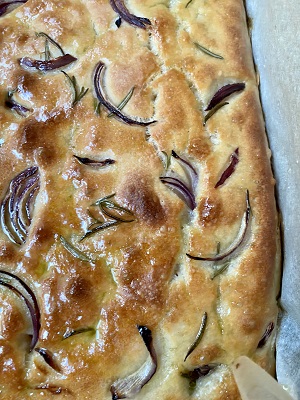 Italian nocellara olives, antipasti, Parma ham and a number of Italian cheeses are also on offer, as is a range of beers – including draught beer to take away, wine and traditional corner store items such as fresh fruit, veg and herbs from the local market and sourdough bread from the woodfire oven in the adjacent Santa Maria restaurant.
Edin said, "It's not in my nature to stay closed and wait for this to blow over – I just had a real desire to find a way to safely continue to serve my community. I spoke to my team, my business partners and my suppliers and we decided that it was time to bring a piece of Italy back to Ealing again – so we opened the pub as a community store."The safety of our customers and our team is paramount – and we spent a long time making sure we had a way of ensuring social distancing could be adhered to at all times. Once that was sorted, I went back to what I love doing – baking fresh bread, providing the best in Italian deli produce and bringing life back into the community. It has been so well received – I've had lovely comments from my customer and seeing them leave with a smile on their face is exactly what we all need right now."
The Red Lion community store is open every day from 10am to 5pm, is operating under full social distancing rules and with a one-way system to ensure the safety of customers and team members.
May 6 2020