Ealing Care Homes Under Huge Pressure
---
MP demands Government take urgent action to provide necessary safety equipment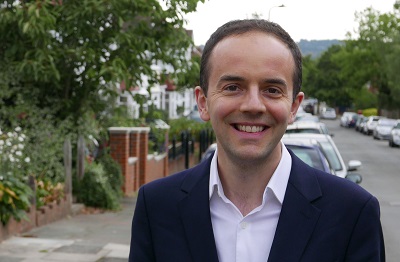 The Ealing North MP is calling on the Government to urgently review the supply of personal protective equipment (PPE) to care homes, following reports from the frontline in Ealing. and evidence given to the Health and Social Care Select Committee last week.
James Murray has written to the Secretary of State for Health and Social Care with his concerns, citing the reality on the ground across the 50 care homes in Ealing.
In his letter, Mr Murray said the Government's plan to give each care home 300 face masks was behind schedule and hugely inadequate. In Ealing this would be 15,000 face masks being delivered across the borough – even though the council estimates a need for 20,000 every single week. Supplies of other PPE items for care homes were being 'taken at the borders' for the NHS, according to a witness at the select committee. Ealing Council estimates the borough's care sector needs 100,000 pairs of gloves a week, yet he says the Government has not coordinated any plan for the distribution of these or any other items of PPE. Mr Murray said the lack of PPE in care homes is a major block to freeing up hospital beds urgently needed for Covid-19 admissions. Plans to discharge people from hospitals to care homes was supposed to free up 15,000 beds by last Friday, but a fifth of care homes in Ealing had reported Covid-19 outbreaks and so were not accepting new residents.
James Murray MP said: "There are enormous pressures on every aspect of the health and social care system, and those working on the frontline – not least in our NHS and care homes – desperately need to be protected from Covid-19. As the experience from Ealing and evidence from the health committee makes alarmingly clear, it is critical for the Government to step in and coordinate a plan to supply care homes with face masks, gloves, and other protective equipment they urgently need to protect workers and residents."
April 1, 2020