Emma McLean joining colleagues from Northwick Park in virtual journey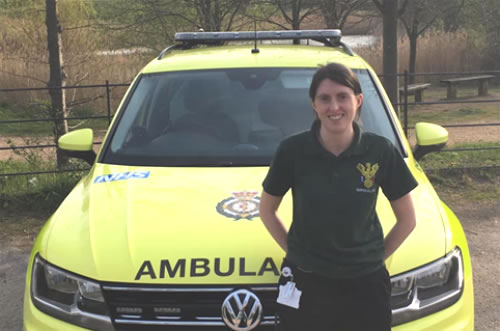 Emma McLean
Emma McLean, a junior doctor from Ealing, is to join colleagues from the Northwick Park Hospital Intensive Care Unit in taking on an epic challenge.
Linking up with medical professionals in Lombardy in Italy, another area which was hard hit by the Covid-19 outbreak, they are pledging to walk or run the equivalent distance between their two hospitals – around 1,300 kilometres.
The money raised will go to help the rehabilitation of Covid-19 patients. Emma was in her first year as a doctor when she moved from Ealing Hospital to the ICU at Northwick Park.
She says, "I am digging out my running shoes and joining my colleagues - healthcare workers based in London, UK and in Lombardy, Italy - to (virtually) run the distance between two of the worst affected areas in Europe during the pandemic - approximately 1300km - over the weekend of the 1st and 2nd August 2020.
"We are doing this to show our solidarity with our patients, their families and loved ones, as well as our colleagues, both here in the UK and in Northern Italy.
"As a group of intensive care doctors, we wanted to do more and brainstormed this initiative to raise money for ICUsteps, a charity supporting families and patients for the next stage beyond their intensive care journey."
You can keep up to date on their progress on their web site and if you would like to donate to Emma click here.
The charity being supported is ICUsteps which helps the families & victims of Covid-19.


July 9, 2020