Dispute over unpaid restaurant bill was due to be heard in court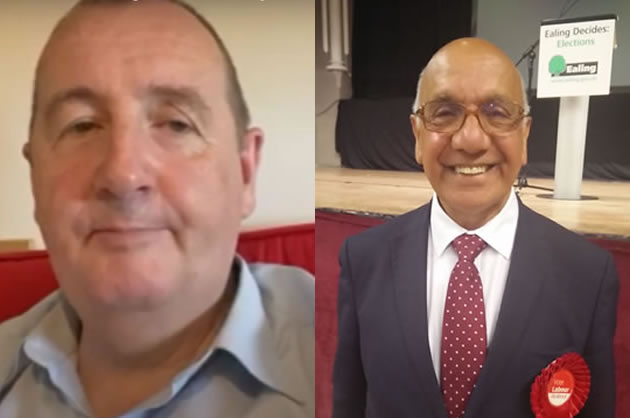 Julian Bell and Virendra Sharma
A court case involving Virendra Sharma MP for Ealing Southall and Julian Bell, leader of Ealing Council, which was due to be heard at Uxbridge Court next week, has been settled by the Labour Party.
The claim against the pair was met by the party at the national level. It related to an unpaid bill at the Aroma Banqueting Suite in Hayes for a Labour Party event held over two years ago.
This was arranged by Mr Sharma and Mr Bell but when they sought to draw funds from local constituency party funds to pay for the event, they were told that it had not been properly authorised. Members of the Labour Party in Southall say that the cheque written to pay for the event had not been given the proper authorisation by local party officers and the cheque was blocked. In June 2019, the Ealing Southall Constituency Labour Party (CLP) general committee voted not to pay the bill.
Members of Southall CLP voted to trigger a selection process to find a potential replacement for Mr Sharma, but a general election was called before the process was completed. Earlier in the year he lost a no-confidence vote. Cllr Bell and Mr Sharma are widely seen as representing the centrist element in the Labour party and have been subject to challenges from those on the left.
According to a source in the local Labour Party, £15,000 has now been paid from national party funds to settle the claim. This includes the original bill and legal costs and interest charges for late payment.
EalingToday.co.uk have contacted both Cllr Bell and Mr Sharma and await reply.

October 1, 2020