'Be Here For Me' group want to have decision overturned
An organisation which opposes Ealing's new abortion clinic 'buffer zone' is hoping to take their battle to the high court.
Ealing Council's cabinet members made history when they unanimously voted in favour of a Public Spaces Protection Order (PSPO) around the Marie Stopes abortion clinic on Mattock Lane. It's due to come into force today.
Alina Dulgheriu,from the group Be Here For Me is filing a high court challenge to the zone which the group claims 'criminalises prayer and support' outside the clinic.
The anti-abortion group say the Ealing PSPO violates the human rights of residents and visitors as it prevents the free assembly of citizens, freedom of speech, prayer and the reception of information. They say Ealing Council has a duty to respect such rights when making an order and any order made must be 'proportionate and reasonable'.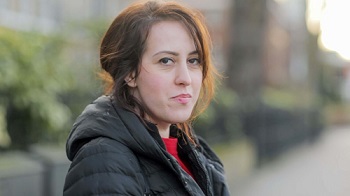 Alina, said, "My little girl is here today because of the real practical and emotional support that I was given by a group outside the outside a Marie Stopes clinic. I am launching my legal challenge at the high court to ensure that all women at Ealing and across the country do not have a vital support option removed. In doing this I represent the thousands of women who have been helped by these vigils."
"It seems clear to me that Ealing Council has had a predetermined outcome in mind since last summer and despite the facts, has insisted on making this draconian order. Ealing Council could have taken action in a way that would have protected women and safeguarded the essential, life saving help offered at the gate. Instead they have criminalised charity, and attempted to remove us from public space without justification."
"What sort of a society criminalises charity that is wanted and welcomed by many? Britain has a reputation for being a liberal, caring society, but what is liberal or caring about censoring free speech, banning charity and ignoring women who need help?
Clare Mulvany, who supports mothers outside abortion centres said, "As an Ealing resident I feel desperately let down by my council. Instead of taking an option that would have protected all women and represented all women caught up in this issue, they have excluded and punished the most vulnerable stakeholders, the mothers that want and need help. The council has chosen to enforce an order that has to be challenged in court, thereby wasting taxpayers money and damaging our trust in our representatives."
An Ealing council spokesperson said, "The Public Space Protection Order (PSPO) was put in place yesterday, 23 April. It has been introduced in response to behaviour outside the Marie Stopes Clinic which is having a detrimental effect on women attending the clinic as well as those living, working and visiting Mattock Lane. If the council does receive a legal challenge, we're confident that we have followed the correct process and our order complies with both the spirit and letter of the law."
April 25, 2018 ( updated 24th)