After petition to stop alleged harassment raised over 3,500 signatures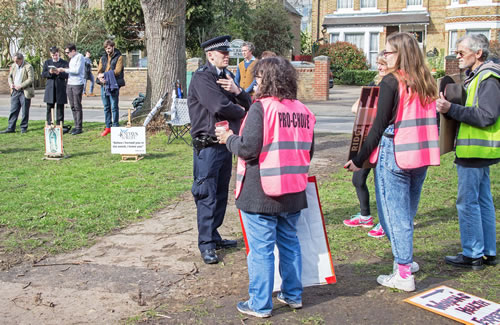 Ealing Council will debate a motion over whether or not to create a buffer zone around a local abortion clinic
It stems from long running protests outside the Marie Stopes clinic on Mattock Lane by religious and other pro-life groups.

'Sister Supporter' - a local group who have campaigned against the vigils, have called for a Public Spaces Protection Order ( PSPO) in a bid to protect those using the clinic who, they say, are being harassed.
The motion - submitted by Labour Councillor Bindi Rai - says: ''This motion is explicitly not one for or against abortion, which is available in Great Britain in the circumstance laid out in the Abortion Act 1967. It is a motion that seeks to protect individuals from harassment and intimidation when accessing legally existing health services and of local residents not to be exposed to disruption and distress on a daily basis.''
It's claimed that Pro-life protesters outside the clinic have often used 'deeply disturbing and graphic images and models including those purporting to be of dismembered foetuses.'
Sarah Mackey, local resident and Sister Supporter, said: " I joined Sister Supporter because I was fed up of walking past the clinic on a regular basis and seeing people on the gate hassling and upsetting the young women going in and out. I've seen them reduce people to tears. They have no idea what has brought women here and it is cruel and intrusive to accost them like this. These women deserve privacy, not judgement."
The council motion has been applauded by Sister Supporter who say, '' This is an incredible show of support, and an unprecedented move from a local Council in the fight for abortion rights and bodily autonomy.''
Anna Veglio-White will speak on behalf of Sister Supporter and protesters from the local community at the council meeting, which will take place at Ealing Town Hall at 7pm on Tuesday 10th October.
She said: "The daily anti-abortion vigils go far beyond the legal right to protest. While we respect the views of this minority group, we strongly object to their placement and behaviour outside clinics. We are calling upon Ealing Council to take action, and sincerely hope that other Councils, and the Government, will soon follow.''
The petition which led to the motion gathered 3,593 signatures and Ealing Council will debate it before full council on Tuesday 10 October.
4 October 2017