NHS urges more people from a black heritage to volunteer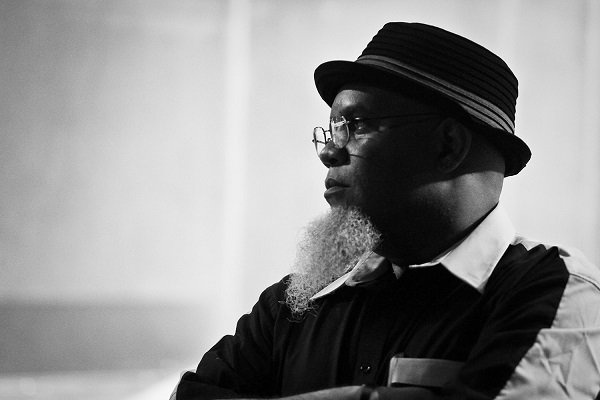 A man from Southall who has been donating blood for over thirty years is backing a new Sickle Cell Awareness campaign.
Figures from NHS Blood and Transplant authority show that over the past year, 14.2% more black people from Ealing have started giving blood but the authority is urging more to register because the overall shortage of donors still remains.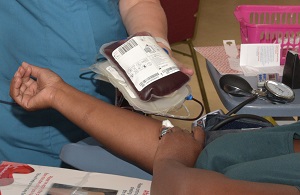 Peter Jones, 57, from Norwood Green in Southall has now donated blood around 106 times – each donation can help up to three people, so Peter has saved up to around 318 lives.
Peter, a retired civil servant, started giving blood with work colleagues when he first joined the civil service more than 30 years ago, and has kept it up ever since.

He says: "At the end of the day, it's not particularly an inconvenience and it's something that is useful because a lot of people need health services. Blood can only come from volunteers and it's no hardship to keep volunteering."
Peter said he feels maybe he keeps donating because he has a volunteering spirit – although he does also like the savoury 'cheese sandwich' biscuits afterwards!
Peter is aware of the need for more black blood donors, especially to help people with sickle cell disease.
He said: " Whatever your background, whatever your race or religion, I think it's just a really good thing to do. If we have a diverse range of people donating it's good for our whole diverse society."
People from the same ethnic background are more likely to have the same blood types. However the shortage of black blood donors makes it harder to find the best matched blood for black patients.
Nationally, new NHSBT figures show that the number of black blood donors has grown over the past three years in response to urgent appeals in recent years but the situation is still very serious - NHS Blood and Transplant still needs 40,000 new black donors nationally.
The red blood cells of sickle cell patients form into a sickle or crescent moon shape. These deformed cells can block blood vessels, causing agonising pain, and creating a risk of organ damage, stroke, and death.
Mike Stredder, Director of Blood Donation, said: "This month we can celebrate how more and more black people in Ealing are saving lives by donating blood.
"However the shortage of black donors remains, which makes it harder to find the best matched blood for black people, putting them at greater risk of potentially life threatening transfusion reactions.
"Blood donation is quick, easy and safe and we urge people of black heritage in Ealing to register as donors to help save lives."
. Register today and book and appointment by calling 0300 123 23 23, downloading the GiveBloodNHS app, or visiting blood.co.uk
2nd October 2019