Vivien Phelan appearing on BBC One's 'Home is where the Art is'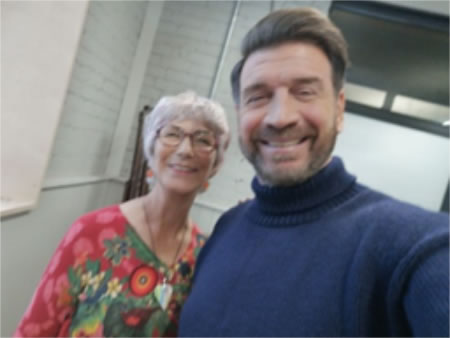 Vivien with Nick Knowles
A ceramic artist from Ealing is to appear on BBC One's in 'Home is where the Art is '. Vivien Phelan is due to feature in the second series of the show, which started this week (6 July). Vivien will feature on the show on Monday 20 July at 3.45pm.
The series is presented by Nick Knowles, and three different artists are introduced to a person wishing to commission a piece of art, they discuss their vision with the client so they may choose who will "battle it out to be one of the chosen makers".
The buyer on Vivien's showr lives in Staffordshire, and she has recently welcomed her first grandchild. She wants something big and bold for her home to celebrate this joyous time. With a budget of £600, will it be a fibre artist, an abstract painter or will she plump for Vivien's work.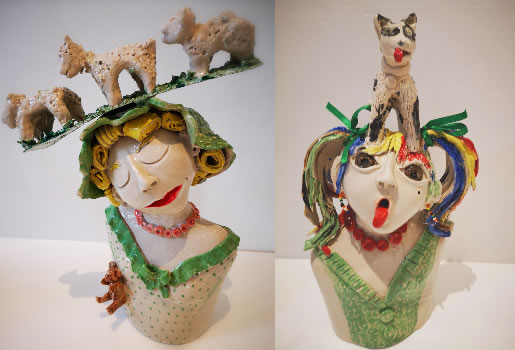 Some examples of Vivien's work
Vivien said she was thrilled but a little anxious to be on the show. Her ceramic art developed following her nursing career and her love of people, Victorian statuettes mixed with English language sayings. She personalises each commissioned piece having discussed this with the client.

July 8, 2020