Residents around Loveday Road predict traffic chaos if changes go ahead

Access to be blocked at junction of Culmington Road & Elers Road. Picture: Google Streetview
Further details are slowly emerging about Ealing Council's plans for Low Traffic Neighbourhoods (LTNs) across the borough.
Five maps have been put into limited circulation showing proposed access restrictions on Bramley Road/Airedale Road, Mattock Lane, Loveday Road, Broadway South and Broadway North. Ealing have previously announced that nine LTNs are planned.
Some residents are predicting traffic chaos in their areas based on the information on the schemes available at this stage.
No details of the schemes have been published on the Council's web site or provided to the press. Eric Leach co-founder of Ealing Matters has described the maps that he has seen as 'inadequately annotated' and has complained that further explanations of how the schemes will operate are not being put into the public domain.
Ealing Council has secured funding from Transport for London (TfL) to install a range of measures including concrete blocks closing off access speed humps, double yellow lines, greening of streets, additional seating, cycle parking, 20mph speed limits and signage. They will be implemented under an experimental traffic order which means that no statutory notice of the plan needs to be published in a newspaper and the schemes will be subject to a review after six months.
Local resident Lorna Malone forwarded us a map of the proposals in the Loveday Road W13 area and said, "We found this out today. This is a teeny map of where I live. I live on a typical London road with cars parked both sides, no houses with proper driveways. It is narrow and quiet, cars have to pull in to pass each other. Our local council has decided to create a low traffic neighbourhood, intending to reroute traffic away from residential roads, this means concrete blocks are going to be put across roads blocking the thru way. I understand this can be done under the covid emergency guidance. We will have little input, it will be done and we will 'see how it goes'…"

Loveday Road LTN with likely traffic flow marked by resident
The map is contradictory with the text stating that three concrete blocks will be put in place in the area. However, markings on the map suggest five blocks are planned on Rathgar Avenue between Somerset Road and Lavington Road, on Loveday Road at the junction with Churchfield Road, at the junction of Elers Road and Culmington Road, on Waldemar Avenue and on Elers Road near Walpole Close.
The map states that 13 advanced warning signs and 4 no through road signs will be added. The justification for the scheme is that the area is a popular rat run for traffic coming off Northfield Avenue and rejoining the Uxbridge Road and vice versa.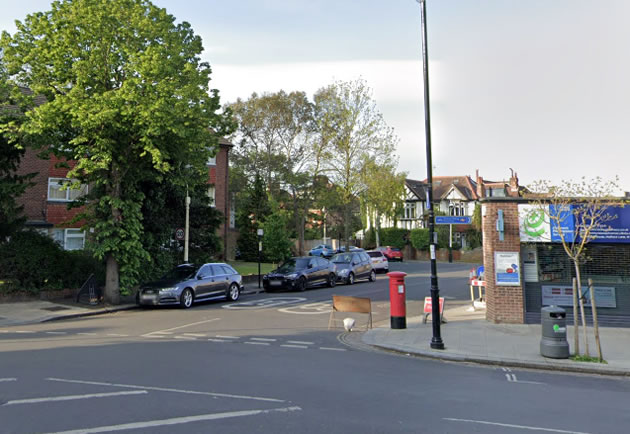 Access to Loveday Road from Churchfield Road to be blocked. Picture: Google Streetview
Some local residents are predicting more congestion in these roads if the changes are made with Waldemar Avenue in particular being likely to suffer from an increased number of cars passing between Uxbridge Road and the Ealing Broadway area.
The aim of an LTN is to discourage non-local traffic from nearby main roads cutting through a residential area. It is hoped that this will reduce air pollution, lower collision rates, increase community activity, encourage people to switch to greener forms of transport and make streets more pleasant.
Julian Bell, leader of Ealing Council said, ""We are introducing 9 LTNs across the borough to reduce traffic using quieter residential streets as rat-runs and to help support local people to increasingly make the switch to walking and cycling.
"Getting out of your car is also really good for your personal health and better for all of us as it helps to reduce air pollution and traffic congestion. During lockdown, traffic has reduced, and we've seen a significant reduction in harmful pollutants recorded in Ealing.
"We are facing a climate emergency and air quality is a huge health concern. It's vital that we continue to invest in measures that make it safer, easier and more enjoyable to walk and cycle in Ealing instead of jumping in the car."
At this stage there is no indication when the LTNs will be implemented. If you have a copy of a map of an LTN in your area please forward it to editor@ealingtoday.co.uk.

July 9, 2020