Dramatic footage shows pedestrians narrowly avoiding being crushed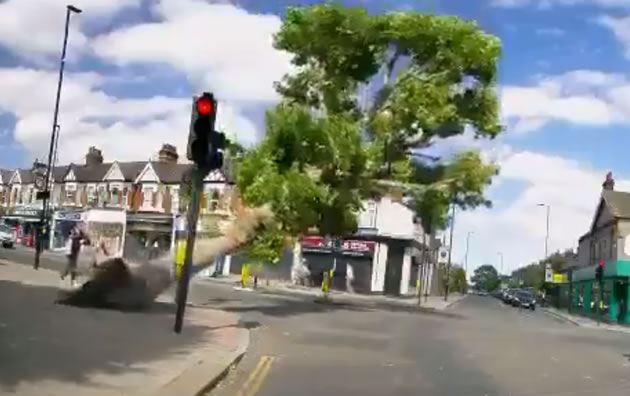 Picture: Twitter
The moment when a tree was blown down by strong winds has been caught on a dash cam of a motorist waiting nearby.
The tree was at the junction of South Ealing Road and Little Ealing Lane. At 4.10pm on Sunday 5 July as traffic was fortunately being held at a red light the 15 metre high tree suddenly keeled over.
Two pedestrian were just about to pass underneath but were alert enough to notice what was happening and dodged backwards before it could hit them. A woman coming from the other direction was just seconds away from being crushed.
July 6, 2020